Dobrobat welcomes Meri Akopyan to its team
Published: 24.04.23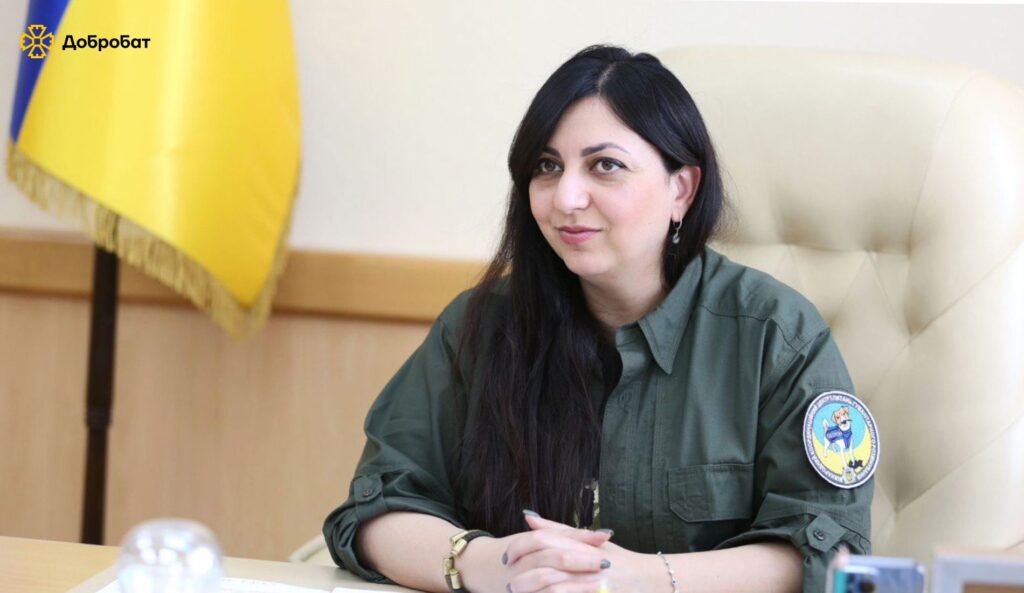 Every business begins with an idea, which we fill with meaning and make every effort to implement. The basis of every idea is a team of like-minded people who will follow the only right course to the goal.
Dobrobat is delighted to welcome former Deputy Minister of Internal Affairs Meri Akopyan to the team. Since its launch, Meri has supported our project to help Ukrainians restore their homes. And now, she has become part of a powerful community of thousands of people who drive the country's recovery.
In particular, Meri will ensure the coordination of international assistance and cooperation with donors. This will enable us to consistently support those affected by Russian aggression and urgently rebuild the country, bringing the Victory closer.
We are keeping a tight grip on the reconstruction front!
The project is implemented with the support of
Let's rebuild Ukraine together!
Join the ranks of Dobrobat or do the best you can, there are plenty of things you can do.
This volunteer organization was created by invitation of the Kyiv Regional Military Administration to assist the State Emergency Service of Ukraine units.
We will organize transport and inform about everything necessary. Sign up for our channel to be informed about the all "Dobrobat" initiatives and news.
Sign up for telegram channel