150 visits, almost 1,500 volunteers, and 1,200 hours of urgent reconstruction in seven regions of the country: Dobrobat sums up the results of the two winter months of 2023
Published: 09.03.23
Despite many factors that slowed down the urgent restoration of destroyed facilities in January and February, Dobrobat construction battalions were determined to do their job. Almost every day, teams of volunteers cleared the rubble from demolished houses, restored roofs, windows, doors, and partially rebuilt walls. A total of 150 site visits were made in seven regions – Kyiv, Chernihiv, Sumy, Kharkiv, Mykolaiv, Kherson, and Zaporizhzhia.
Each visit represents the efforts and time of volunteers invested in strengthening our country right now. This is the courage that, after so many months of struggle, flows in the veins of Ukrainians and does not allow them to stray from the path, no matter how difficult it is. 150 visits are 150 acts of kindness and support that give us faith in the best.
Dobrobat is grateful to the state authorities, partners, media, and media ambassadors for their comprehensive support. We thank the volunteers for their resilience and conscious stance. Our cohesion and strength have already become historic.
Together we can do much more!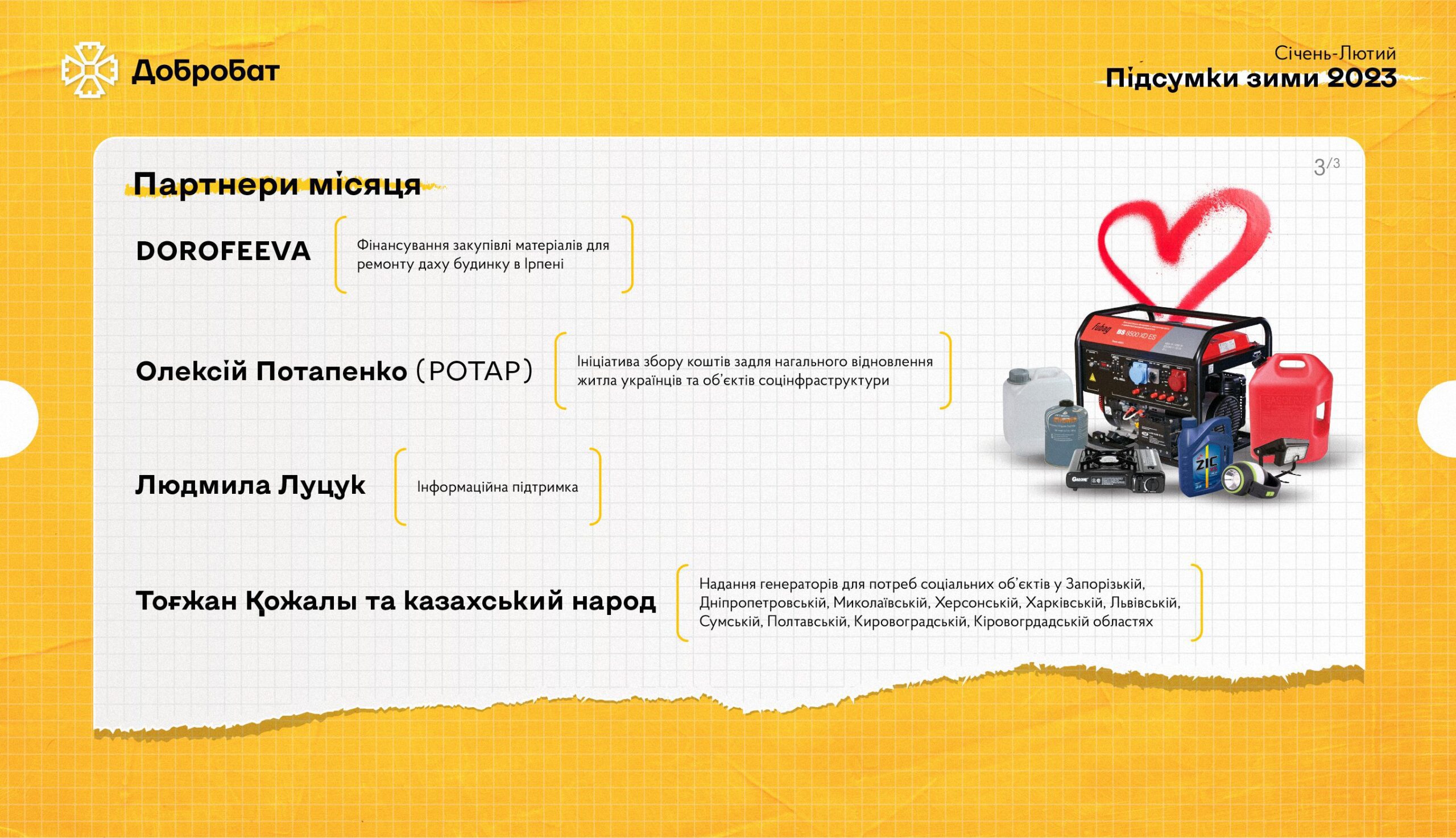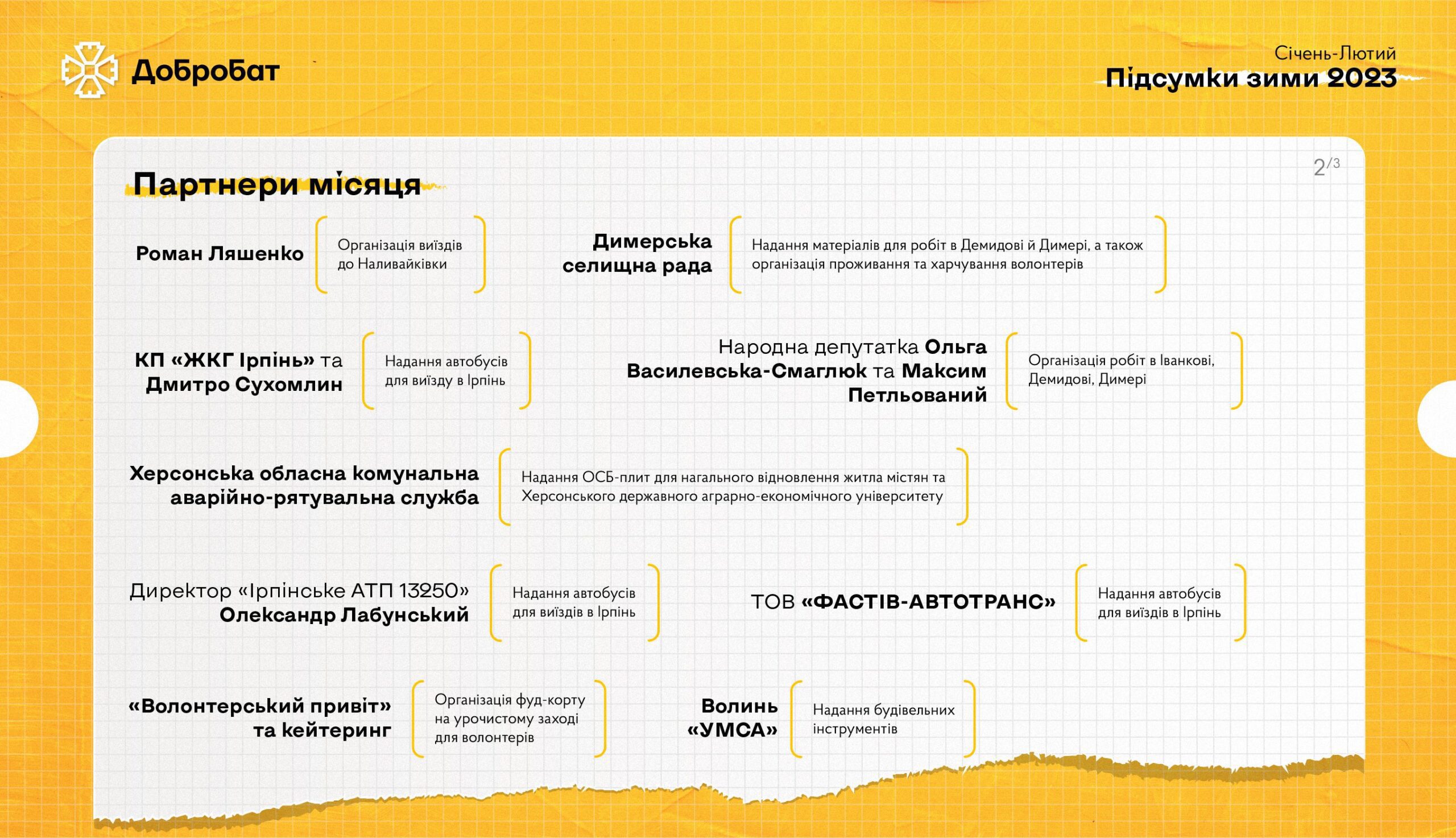 The project is implemented with the support of
Let's rebuild Ukraine together!
Join the ranks of Dobrobat or do the best you can, there are plenty of things you can do.
This volunteer organization was created by invitation of the Kyiv Regional Military Administration to assist the State Emergency Service of Ukraine units.
We will organize transport and inform about everything necessary. Sign up for our channel to be informed about the all "Dobrobat" initiatives and news.
Sign up for telegram channel