Speaking the language of numbers about the country's urgent recovery: Dobrobat reports on reconstruction month
Published: 03.11.22
In October, Dobrobat counted more than 1,500 volunteers who made nearly 120 trips to locations to help victims whose homes were destroyed by russia launching a full-scale invasion.
No deed can be done by the efforts of a single person, even an extremely strong one. There must always be like-minded people and a team, and unity should be backed by a desire to serve here and now. There are hundreds of conscious volunteers in the Dobrobat battalions. Together, they move the common cause, multiplying the good deeds every day.
Last month, volunteers spent 936 hours at locations in Kyiv, Kharkiv, Chernihiv, Sumy, Mykolaiv, and Zaporizhzhia Oblasts. During this time, 19 times they disposed of rubble, and during almost 100 more trips, they restored roofs, windows and doors.
 "Dobrobat" does not stop for a moment. Yes, even now, as you are reading these lines, our volunteers keep helping to rebuild the country. We are proud of every volunteer and grateful to our partners and media ambassadors for their support.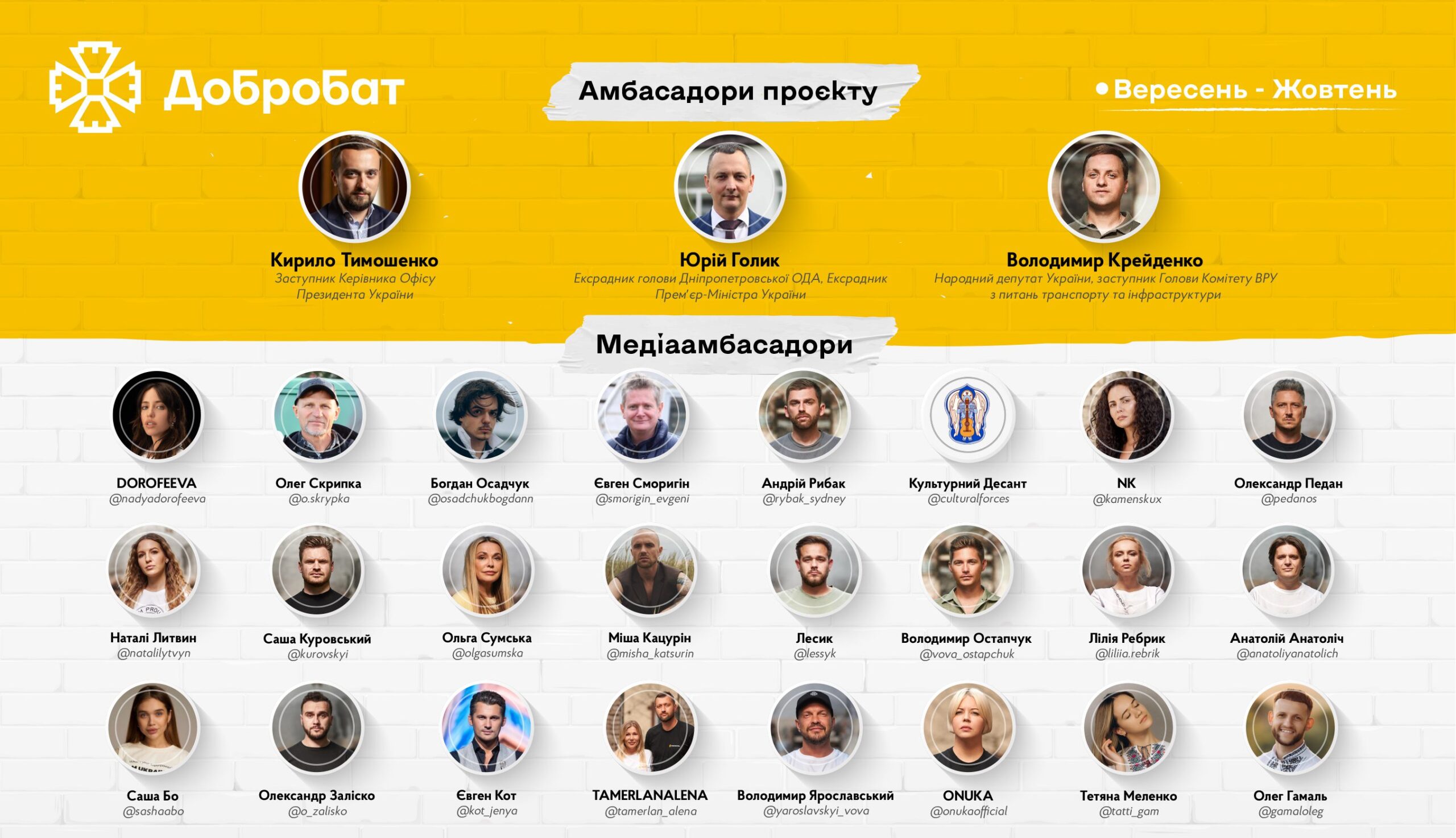 The project is implemented with the support of
Let's rebuild Ukraine together!
Join the ranks of Dobrobat or do the best you can, there are plenty of things you can do.
This volunteer organization was created by invitation of the Kyiv Regional Military Administration to assist the State Emergency Service of Ukraine units.
We will organize transport and inform about everything necessary. Sign up for our channel to be informed about the all "Dobrobat" initiatives and news.
Sign up for telegram channel